Reports
Reports on open source governance and compliance
Bytesafe reporting capability provides reports on open source governance and compliance across your workspace. Stakeholders have easy access to all relevant data without the need of involving busy developers. The data in each report can be filtered on:
Time period
Report specific parameters
Reports is available with the Business and Enterprise plans. See pricing for details.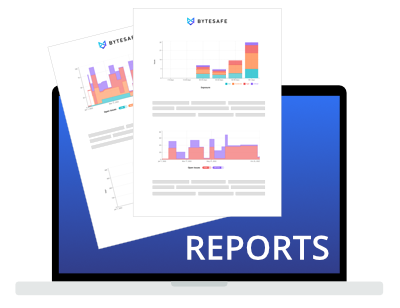 How to create a report
Creating a report is easy. Go to Reports in the main menu. Select the report you're interested in, customize the settings and click on Generate report button.
The report can be downloaded as PDF or be shared by using the generated link.
Access control
Data sourced in the reports is checked against the user roles of the user. The reports will only contain data that the user has access to at the time the report is created.
---
The Issues Summary report highlights issues with your existing open source packages in your workspace.