SAML with Google
How to set up Single Sign-On with Google as a SAML Identity Provider
1. Log in to Google Admin and navigate to Web and Mobile Apps.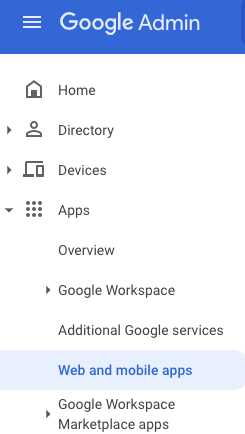 2. Click on Add custom SAML app from the Add app menu item.
3. Enter a descriptive name for the SAML integration, e.g. "Bytesafe" and select Continue.
4. Download XML Metadata by clicking Download Metadata.
Important: The Metadata from Google needs to be uploaded to Bytesafe to enable trust for your IdP.
5. Enter the following in the next step. Replace WORKSPACE with your workspace name as shown on the URL when logged in.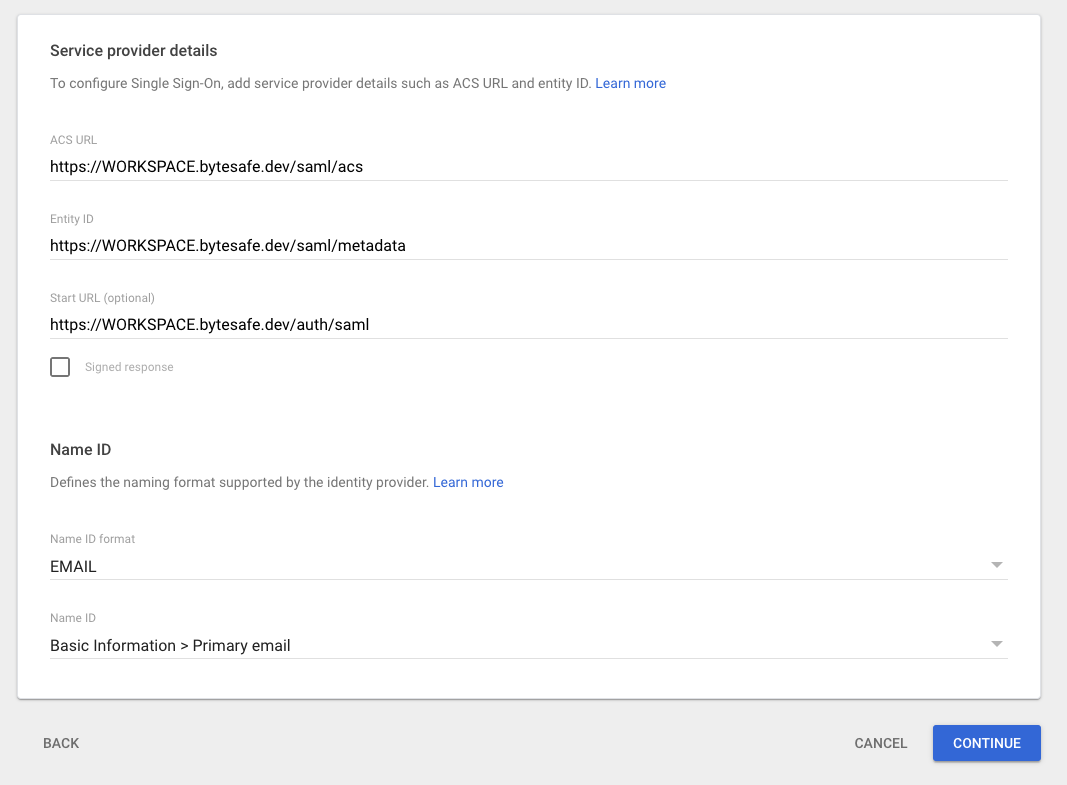 6. Configure Google to include claims for user information.
| Google directory attributes | App attributes |
| --- | --- |
| Primary Email | email |
| First Name | givenName |
| Last name | surName |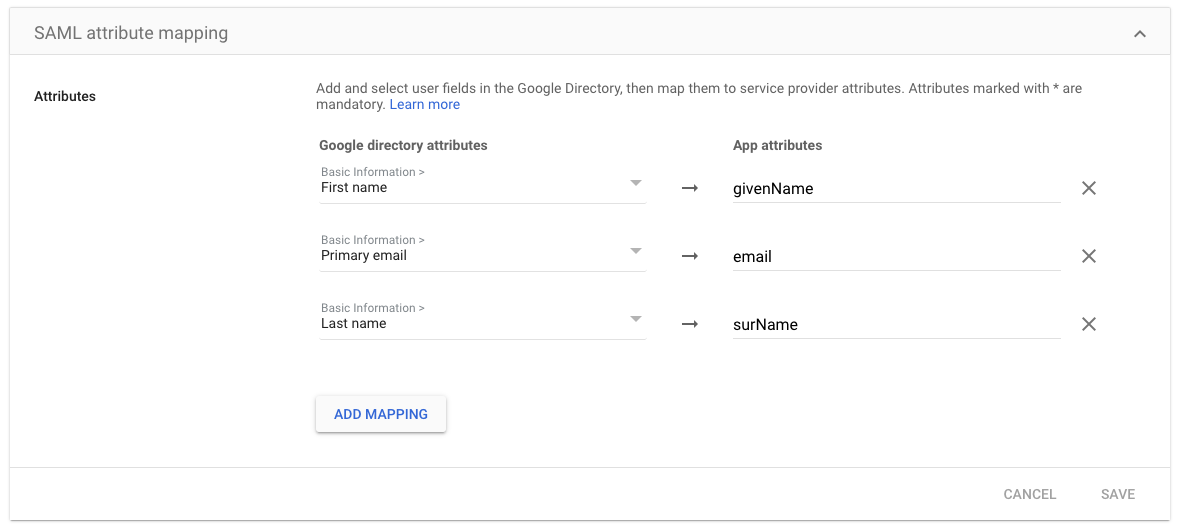 7. Proceed to Enable SAML in Bytesafe for the last steps.